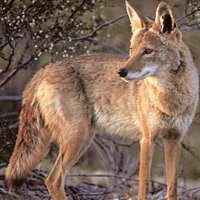 Coyotech is the one-stop shop for your web site
Each new site is optimized for search engines (SEO) and mobile, using the current best practices.
Existing sites can be upgraded no matter how they were originally built. Coyotech can give you new style and features or keep your current look.
We provide
web sites, new or upgraded
security and web site consulting
custom web programming (PHP, Python, C++, Java, ASP.net C#, Javascript & Jquery)
Wordpress customization
graphic art and photo repair
writing and editing
contract web site maintenance
local or remote computer support
economical small site hosting available
web and database server administration (Windows & Linux)